I am a Physical Educator with Fairfax County Public Schools.
 [This page last updated: 12/27/2016]
Physical Education Special Presentations
 United We Stand!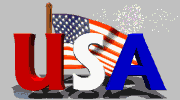 DISCLAIMER
"We have made every reasonable attempt to ensure that our school system's web pages are educationally sound and do not contain links to any questionable material or anything that can be deemed in violation of Fairfax County public School policy."
"However, our site does contain external links. We do not control the contents of these sites. The currency of data, comprehensiveness, and relevancy of the information on these pages is entirely the responsibility of the webmasters of these external sites."


---


Thank you for visiting our site!
Designed
by DCJ Designs '01